A recent Peeriosity webcast featured an organization that has implemented global business process ownership within its Shared Services organization. Even though the company had successfully completed a single-instance SAP implementation, it found that their global end-to-end processes were fragmented and sub-optimized. The Shared Services organization was given the opportunity to implement a business process structural framework.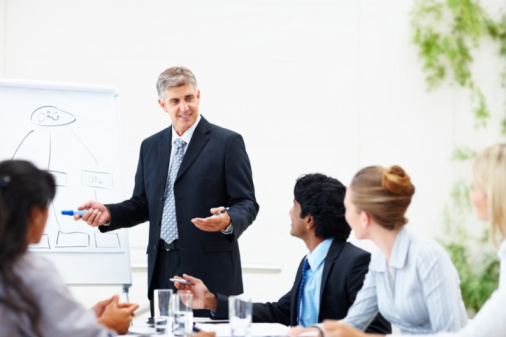 Finding the right framework to optimize end-to-end processes in an organization is quite a daunting task. Depending on the organizational matrix, most processes cut across any number of functional silo groups reporting to any number of executives across multiple regions. Most "silos" have already defined their measures of success and their value-proposition, almost always without regard or input from other groups. Any attempt to standardize and optimize the processes is going to require a fairly high level of buy-in from all functions and regions involved – and as anyone who has attempted to "herd cats" knows, that buy-in is not easy to come by.
In polling our webcast attendees, the results show that a majority have implemented, at least for a limited number of processes, enterprise-wide process owners. It is safe to say that this is a best practice.
Our feature company started with a framework that addressed:
Global Strategy for Process Optimization
Process Governance
End-to-End Process Owners
The scope included Order-to-Cash, Procure-to-Pay, Hire-to-Retire, and Record-to-Report, as well as requirements on master data management and data governance. Optimization was not just about standardization or cost reduction. Stated objectives also included defining accountability, since many of the current processes were so fragmented that clear ownership of activities and outcomes was difficult to identity.
Controls and compliance were also part of the scope, as were system alignment and governance. Many organizations assume that a global ERP implementation will result in standard systems and controls. There is no doubt that a common ERP makes it much more feasible to implement controls and maintain standard systems, but without a business process framework that includes governance definitions, the "tyranny of the matrix" takes over. This tweaks controls (either way) and any number of system bypass through 3rd party application or worse, creation on outside databases, can cause degradation of both controls and reported information.
Through various Peeriosity collaborations, a number of clear best practices for global process ownership teams have emerged, including some combination of recommending and/or executing: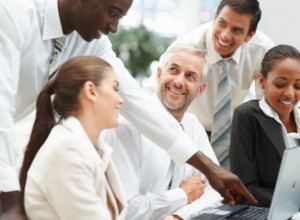 Identifying appropriate organizations and structures to perform activities
Identification and elimination of redundant tasks
Creation and tracking of process KPI's
Shared process incentives
Prioritization of process evolution projects
Global master data management
Definitions of global roles within a process
Create like-user communities
User skills training
Communications by process
We polled our webcast participants on the overall impact of having process owners and there is no doubt it has been a positive result:
Our webcast concluded with a discussion on key lessons learned, which included:
Ensure alignment with IT (and it sure helps a lot if IT is under the Shared Services umbrella)
Executive sponsorship and engagement across regional and functional boundaries is critical
One empowered process owner to lead each end-to-end (multiple leaders to placate functions/regions as a compromise doesn't usually work).
As always, don't underestimate the cultural change implications and the need to communicate, communicate, and then communicate.
And as always, the people issues (influencing the matrix) will be greater than the technical issues.
Quality (e.g. Six Sigma) trained facilitators
Metrics by the process to monitor and influence process changes and behavior
How is your company managing global processes?
Who are your peers and how are you collaborating with them?