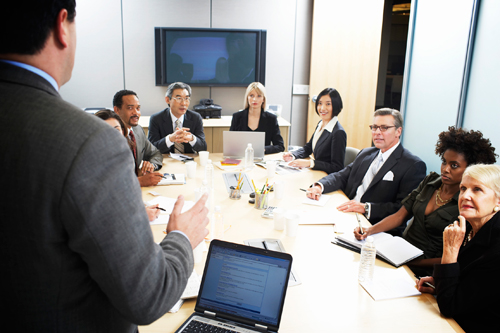 Optimization efforts generally have the recipe ingredients of parts technology, process, and organization optimization. One of the ongoing benchmark surveys within Peeriosity allows a company to benchmark the "organization" piece of their back-office structure.
Finding the back-office structure "sweet spot," located somewhere between a highly leveraged cost structure and reliable high-quality service, has always been a challenge. While there are obvious differences in weighting key variables between organizations, there is always value in engaging in external benchmarking and collaboration to understand what others are doing and what trends are emerging.
The Peeriosity Corporate Back-Office Structure and Design Benchmarking identified some insights that were both confirming best practices as well as giving pause for thought. The benchmarking identified 27 common back-office functions and asked Peeriosity member companies to identify where the function is located (Corporate, Decentralized, Outsourced, Shared Services) as well as how broadly the function is leveraged (Globally, Multi-Region, Single Region, Multi-Country, Single Country).
Not surprisingly, financial functions that are part of the Procure-to-Pay process ("P2P") were the most likely candidates for shared services as this seems to be a comfortable well-established structure for organizations to commence consolidation and shared services efforts. This includes almost all activities related to disbursements (AP, Procurement Cards, and Travel & Expense Reimbursement). However, it is important to note that within the survey, the majority of accounts payable functions have now moved beyond a single country model to a more regionally leveraged shared services model, indicating a further move up the value chain through greater leverage.
In keeping with the shared services structure, another sign of the recent maturity of the model is the number of financial functions that are part of the Order-to-Cash process that have migrated, including; billing, collections, credit, and payment processing (AR). And while Customer Contact Centers are still mostly located in a decentralized environment, the transition to shared services has now surpassed a centralized corporate model in prevalence. However, unlike activities in the P2P process, these functions are still primarily services for a single country.  It would not be surprising to see shared services take a much greater role in this function in the coming years and for mature organizations to look for greater geographic service opportunities, similar to the migration path taken in P2P.
The model in finance seems to be clear; very little will be decentralized and depending on the function, it will land in either shared services or a centralized corporate function. While Internal Audit, Tax, and Treasury remain strong centralized functions almost all others, including Fixed Assets, General Ledger, and Intercompany Accounting are prevalent within shared services.
In the Human Resources and Hire-to-Retire Process, there still remains some reluctance to move functions other than payroll to shared services. However, the proliferation of HR Shared Services continues to gain momentum as part of larger HR transformation initiatives in place at many organizations.
Some functional areas still remain highly decentralized and appear to be excellent opportunities for synergies. These include; Cost Accounting, Facilities Management, Direct and Indirect Purchasing, and Staffing. Travel Management seems to be trending toward a home in shared services with a multi-regional scope.
Additionally, many organizations have the opportunity to leverage existing single-country best practice models for any number of functions to a multi-country or global reach. This seems to be happening at a rapid pace for accounts payable, fixed assets, general ledger, and intercompany accounting. A common or similar ERP instance, as well as relatively common processes, enables these opportunities to occur at a far more rapid pace.
Who are you collaborating with to identify not only opportunities but to leverage their implementation knowledge and experience?