Services Overview
Extensive Coverage of the Corporate Back-Office
Peeriosity has nine active research areas that cut across the corporate back-office. Each of these areas is organized to focus on the topics that matter most to real practitioners. As a member, you can have access to any of the nine research areas that interest you.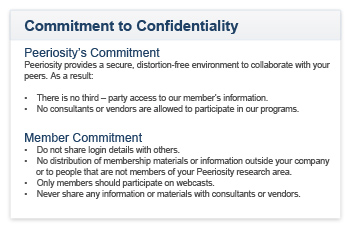 "Distortion-Free" Environment
Tired of having people try to sell you something every time you try to get some insight from others? With Peeriosity, only true practitioners are allowed to participate, ensuring that your interaction with others provides insight that you can count on.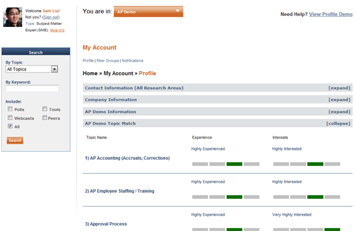 Focus on Your Own Specific
Interests and Experience
Peeriosity has a state-of-the-art member profile design that allows each member to customize their membership experience based on their own particular levels of interest and experience. When combined with the profiles of hundreds of peers, the result is a powerful network where members easily engage with members who share the same passion and face similar challenges.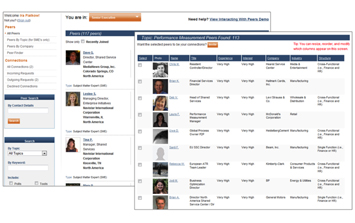 Identify Qualified Peers
and Form Connections
Have you struggled to identify the "right people" to collaborate with using personal networking, industry associations, or online using Facebook or LinkedIn groups? Peeriosity puts qualified peers right at your fingertips with the ability to identify them based on your specific needs. Just select a topic and Peeriosity will instantly provide you with a list of highly qualified peers to interact with. You can then invite them to be your connections and work closely together on the issues that matter most to both of you.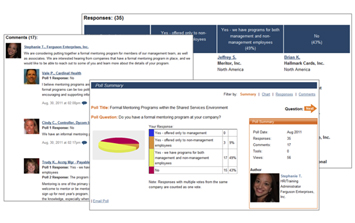 Quickly Survey Your Peers With Polling
Use our patent-pending Polling process to get help from a large group of your peers. Create your own poll in just 5 minutes and then have it professionally reviewed and distributed by Peeriosity to peers who have the most interest and experience in your specific topic. Poll results include a summary chart, the underlying detailed results, and peer comments.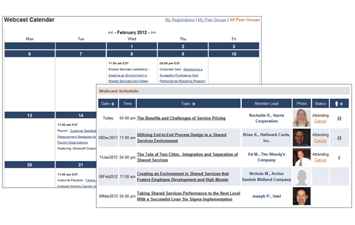 Interact Live With Peers Each Month
on Key Topics
Each research area includes live Peercasts featuring leading peers on the topics that matter most. Collaborate actively by asking questions and sharing perspectives, while earning continuing professional education (CPE) credit. If you can't attend a live Peercast, view an on-demand recording at your convenience.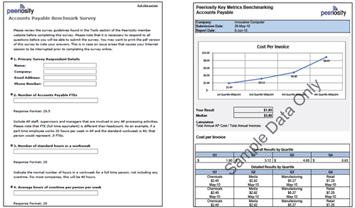 Gauge Your Performance Against Other Leading Companies
Peeriosity provides benchmarks of key volume, headcount, cost, and quality measures for nine different process areas to help member companies assess their current performance.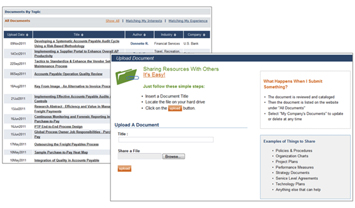 Leverage the Efforts of Others
The Tools section is where peers share resources (i.e., performance measures, organization charts, procedures) so you aren't constantly "reinventing the wheel". All tools are mapped to the profile topics to allow you to easily identify what you need. Save these tools to your hard drive or share them with colleagues at your company.