Poll Title:
Issues and Opportunities Related to Major Systems Implementation
Background: Implementing an ERP system or going through a major upgrade is a significant challenge for any company. This poll looks at when companies have tackled these key projects and challenges faced when doing so.
Poll Question:
What best describes the timing at your company with respect to doing an ERP system implementation or major upgrade?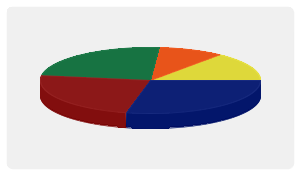 Vote Now
| | | |
| --- | --- | --- |
| | Implementation or upgrade done more than 5 years ago | 29% |
| | Implementation or upgrade done in the last 3-5 years | 24% |
| | Implementation or upgrade done in the last 1-2 years | 24% |
| | Implementation or upgrade currently in progress | 10% |
| | Multiple ERPs with varied upgrade history | 14% |
| | Not utilizing an ERP system | 0% |