Poll Title:
Creating an Employee Experience Focus in a Shared Services Environment
Background: As companies continue to mature in their approach to Shared Services, it is critical to ensure the staff finds their work fulfilling and that the workplace is one in which they look forward to participating in each day as the team works toward achieving common objectives. This poll looks at the primary reasons that Shared Services leadership is motivated to develop a positive work environment and challenges that they face in attempting to do this.
Poll Question:
Which response best describes the motivation of Shared Services leadership at your company behind creating a positive work environment for employees?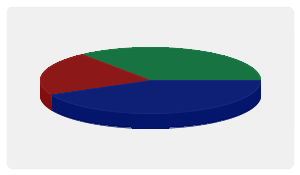 Vote Now
| | | |
| --- | --- | --- |
| | We strive to be one of the best places to work from an employee perspective as compared to other companies | 43% |
| | We strive to be one of the best places to work within the company from an employee perspective | 21% |
| | We realize that in order to reduce turnover and keep our best people, we need to provide a positive work environment | 36% |
| | We try to do our best, but this is not the highest priority for us | 0% |
| | Other (Please Comment) | 0% |