Poll Title:
Utilization of a Center of Excellence (COE) Design for Intelligent Automation
Background: With the rush to implement robotics and artificial intelligence solutions, selecting and managing solution providers and implementation partners, and ensuring coordination between process experts and IT, becomes increasingly complex as you move from a small pilot to large scale deployment. Creating an effective Center of Excellence (COE) is critical to setting priorities, managing diverse resources, and developing inhouse experts. This poll looks at the utilization of the COE design by companies and the organizational reporting structure with this design.
Poll Question:
Status at your company in utilizing the Center of Excellence design for Intelligent Automation?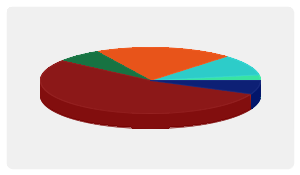 Vote Now
| | | |
| --- | --- | --- |
| | Implemented - Mature Operation | 7% |
| | Implemented - Emerging Operation | 53% |
| | Approved, not yet implemented | 7% |
| | Currently Evaluating | 20% |
| | Evaluated and Denied | 0% |
| | Not Evaluated – Plan on Doing So | 10% |
| | Not Evaluated – No Plans | 3% |
| | Tried, Implementation not successful | 0% |