Poll Title:
Shared Services Cost Allocations
Background: Developing the capability to properly allocate costs related to Shared Services activities to the operating units can be a challenging task, but one that can provide a number of long-term benefits to both Shared Services and its internal customers. There are a variety of ways to accomplish this, each with their advantages and disadvantages. This poll looks at how companies are allocating costs to customers and challenges that exist in doing so.
Poll Question:
What best describes how your Shared Services organization allocates costs to customers at your company?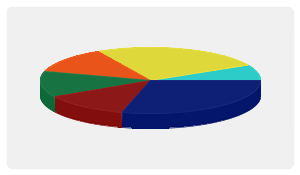 Vote Now
| | | |
| --- | --- | --- |
| | Costs are allocated based on budgeted expenses | 30% |
| | Costs are allocated based on budgeted expenses and are adjusted for variations in volume and/or use of non-preferred processes | 13% |
| | Costs are allocated based on actual expenses | 13% |
| | Costs are allocated based on actual expenses and are adjusted for variations in volume and/or use of non-preferred processes | 13% |
| | Costs are not allocated to customers | 22% |
| | Other (Please Comment) | 9% |