Poll Title:
RPA & Artificial Intelligence (AI) Implementation Leadership and Resources at Shared Services
Background: The role of the Information Technology (IT) organization can vary significantly among major corporations as it relates to RPA & AI. This poll looks at what that role is at our member companies for Shared Services and the type of implementation resources being utilized in the RPA/AI space.
Poll Question:
What is the structure of the overall RPA/AI implementation leadership at your company for Shared Services related processes?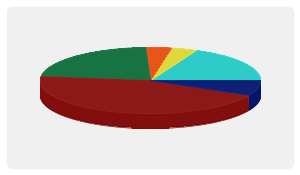 Vote Now
| | | |
| --- | --- | --- |
| | IT led, with support from functional SMEs (Finance, HR, etc.) | 7% |
| | Function led (Finance, HR, etc.), with support from IT SMEs | 44% |
| | Function led (Finance, HR, etc.), with limited IT involvement | 22% |
| | Primarily External Resources | 4% |
| | Other (Please Comment) | 4% |
| | Not currently involved with RPA/AI | 19% |