Poll Title:
Improving Employee Communication and Engagement in Shared Services
Background: The majority of Shared Services leaders clearly understand the critical nature of effective communication among employees and a high level of overall employee engagement within their operation. An "engaged employee" is one who is fully involved in, and enthusiastic about their work, and thus will act in a way that furthers their organization's interests. This poll looks at the level of employee engagement present in member company organizations and what is most effective in generating this.
Poll Question:
How effective is your Shared Services culture in fostering a high level of employee engagement?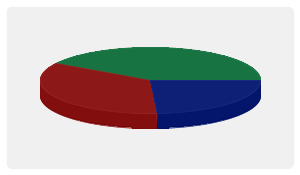 Vote Now
| | | |
| --- | --- | --- |
| | Very Effective - We would consider ourselves leaders in this area | 25% |
| | Effective - We are pleased with our level of employee engagement | 32% |
| | Somewhat Effective - We are on the right path, but want to improve | 43% |
| | Not Very Effective - We could do better in this area | 0% |