Poll Title:
Taking Enterprise Reporting Services to the Next Level in Shared Services
Background: Some companies have moved to including Reporting Services as a part of Enterprise Business Services, providing reporting and analysis to a variety of key functional areas within the company. This poll looks at how widespread this trend is and challenges in consolidating Reporting Services.
Poll Question:
What is the status at your company of consolidating Reporting Services into a center of excellence to deliver value to across multiple functional areas, such as Finance, Marketing, R&D, etc.?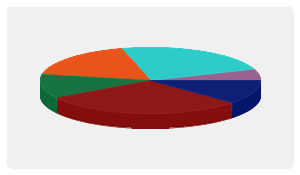 Vote Now
| | | |
| --- | --- | --- |
| | Implemented with 2-3 functional areas | 12% |
| | Implemented with greater than 3 functional areas | 29% |
| | Approved, not yet implemented | 12% |
| | Evaluating, not yet decided | 18% |
| | Evaluated, decided no | 0% |
| | Not evaluated | 24% |
| | Tried, not successful | 0% |
| | Reporting services is in a center of excellence, but only services one function (Finance, HR, etc.) | 6% |