Poll Title:
Utilization of SharePoint in Shared Services
Background: The use of collaboration software, such as SharePoint, has been growing in popularity over the past few years in many Shared Services operations. While how it is being utilized can vary significantly among companies, many innovative applications have been created that have improved processes and enhanced communication. This poll looks at its utilization within Shared Services and where the expertise to support this technology resides within the company.
Poll Question:
What is the current status of utilizing SharePoint within Shared Services at your company?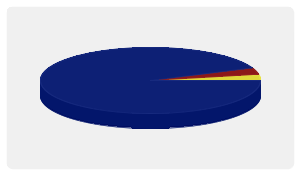 Vote Now
| | | |
| --- | --- | --- |
| | Implemented | 97% |
| | Approved, not yet implemented | 0% |
| | Currently Evaluating | 0% |
| | Evaluated and Denied | 0% |
| | Not Evaluated | 3% |
| | Tried, implementation not successful | 0% |
| | Utilizing other software with similar features to SharePoint | 0% |