Poll Title:
Expatriate Payroll Design & Structure
Background: One of the more complex areas of Payroll is related to expatriate administration. While the myriad of laws and regulations that impact this area can often be overwhelming, being able to administer this process on a global basis can be even more daunting. This poll looks at the source of knowledge for expatriate administration and the degree of standardization of this process.
Poll Question:
Where does the knowledge base for Payroll expatriate administration primarily reside at your company?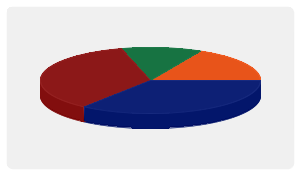 Vote Now
| | | |
| --- | --- | --- |
| | In-House - Shared Services | 35% |
| | In-House - Centralized (Corporate, HQ, etc.) | 35% |
| | In-House - Decentralized | 12% |
| | Outsourced | 18% |
| | Not Applicable | 0% |