Poll Title:
Creating a Regional Center of Excellence for Payroll
Background: While the consolidation of the Payroll function has been taking place at many companies throughout the past twenty years or so, companies are now considering creating regional hubs that serve as Payroll centers of excellence. This poll looks at geographic models utilized by companies for Payroll and the status of creating centers of excellence.
Poll Question:
Which response best describes the geographic model utilized for Payroll at your company today?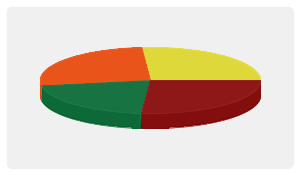 Vote Now
| | | |
| --- | --- | --- |
| | Global - One global location supporting worldwide Payroll processing (if a global company) | 0% |
| | Multi-Regional - Multiple regions, each supporting Payroll processing for multiple countries | 26% |
| | Regional - One region, supporting Payroll processing for multiple countries | 21% |
| | Multi-Country - Multiple countries, each supporting Payroll processing for an individual country | 26% |
| | Single Country - Single country, supporting Payroll processing for one country | 26% |