Poll Title:
Purchasing Card Policy Updates and Training
Background: An effective Purchasing Card (PCard) policy can be a critical success factor for any card program. While the investment in time and resources to create a new policy (or update an existing one) can be significant, the resulting benefits can result in better controls and more satisfied cardholders. This poll looks at the time period for reviewing the PCard policy at companies and methods used for training employees in the use of the PCard.
Poll Question:
How often is the Purchasing Card policy at your company reviewed for changes/updates?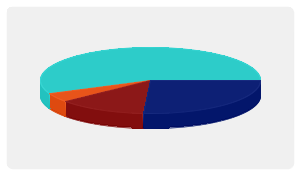 Vote Now
| | | |
| --- | --- | --- |
| | Annually | 26% |
| | Every 2 years | 13% |
| | Every 3 years | 0% |
| | Every 4-5 years | 4% |
| | Less often than every 5 years | 0% |
| | There is no regular time frame | 57% |
| | Not Applicable | 0% |