Poll Title:
Generating Enthusiasm and Driving Change in Shared Services
Background: While you are satisfied with the progress of your Shared Services operation up to this point in time, you know that Shared Services needs to continue to evolve and improve in order to remain viable and relevant. This poll looks at how Shared Services organizations generate enthusiasm and deal with change.
Poll Question:
What do you consider to be your most important asset when it comes to generating enthusiasm within the ranks of Shared Services employees at your company?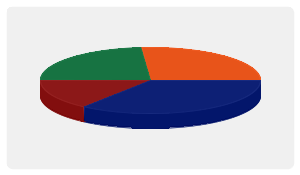 Vote Now
| | | |
| --- | --- | --- |
| | A clear and compelling vision for the future | 35% |
| | Quality of management | 15% |
| | Attractive career paths | 24% |
| | Work options that offer flexibility to individuals | 26% |
| | Other (Please Comment) | 0% |