Poll Title:
Alignment On the Vision for Shared Services and the Impact of Governance Structure
Background: In many cases, it is quite possible for the Shared Services organization to be working toward a vision which Corporate and the business operations are not completely aligned with. This poll looks at governance structures for Shared Services and organizational alignment with a common strategy/vision for Shared Services.
Poll Question:
Which response best describes the governance structure for setting the strategic direction and vision for Shared Services at your company?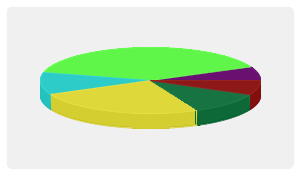 Vote Now
| | | |
| --- | --- | --- |
| | CEO vision and mandate | 0% |
| | Executive Team (CEO and direct reports) | 7% |
| | Governance or Steering Team comprised of key stakeholders | 11% |
| | COO | 0% |
| | CFO | 25% |
| | Other C Level | 11% |
| | Shared Services Leader | 39% |
| | Other (Please Comment) | 7% |