Poll Title:
Use and Effectiveness of Tier 0 Employee Support Solutions
Background: Effective Tier 0 support means enabling employees to easily find the answers to their HR-related questions through a comprehensive knowledgebase and ensuring employees receive prompt and accurate responses to their questions without human intervention. This poll looks at the extent to which a Tier 0 solution has been implemented and the related level of adoption by the employee base.
Poll Question:
To what extent has a Tier 0 employee support solution been implemented at your company?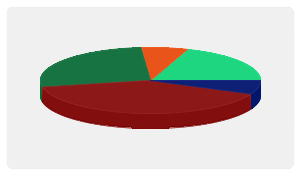 Vote Now
| | | |
| --- | --- | --- |
| | Implemented - Robust content and functionality | 7% |
| | Implemented - Adequate content and functonality | 40% |
| | Implemented - Limited content and functonality | 27% |
| | Approved, not yet implemented | 7% |
| | Approved, implementation not successful | 0% |
| | Currently Evaluating | 0% |
| | Evaluated and Denied | 0% |
| | Not Evaluated | 20% |