Poll Title:
Fixed Assets - Organizational and Geographic Design
Background: While many aspects of the Fixed Assets process lend themselves quite nicely to being performed in a Shared Services environment, some companies still remain hesitant about doing so due to such misconceptions as a loss of control and expertise. This poll looks at organizational structures for Fixed Assets and the related geographic design.
Poll Question:
What is the primary organizational structure for the Fixed Asset process at your company today?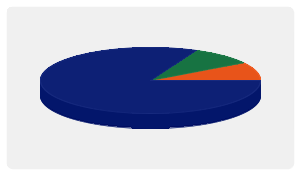 Vote Now
| | | |
| --- | --- | --- |
| | Consolidated in Shared Services | 82% |
| | Centralized/Headquarters | 0% |
| | Decentralized | 9% |
| | Other (Please Comment) | 9% |