Poll Title:
Payroll Outsourcing - Number of Providers and Associated Challenges
Background: While outsourcing part or all of the Payroll function is now quite common, there is often still the need to have multiple providers. This poll looks at the number of outsourcing providers companies have for Payroll and the major challenges encountered with this type of relationship.
Poll Question:
How many outsourcing providers are providing services for Payroll operations at your company?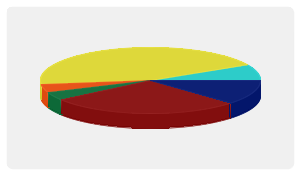 Vote Now
| | | |
| --- | --- | --- |
| | One | 10% |
| | Two | 29% |
| | Three | 5% |
| | Four | 5% |
| | Five or more | 43% |
| | None | 10% |