Poll Title:
Transitioning from Single Function Transactional Services to Integrated Shared (Business) Services
Background: Many established Shared Services organizations have mastered providing services in the areas of Finance, HR, IT, Procurement, and other functions. Now these operations are using their established capabilities to collaborate with their internal customers to take on additional business challenges through Integrated Business Services (IBS). With this new design, companies expect IBS organizations to provide innovative services that create value for the company as whole, regardless of the potential for cost-savings. This poll looks at where companies are today with respect to implementing an IBS model and the likelihood of moving in this direction over the next 5 years.
Poll Question:
To what extent has your company considered expanding the Shared Services model to include less traditional services that have the potential to create significant value to the company?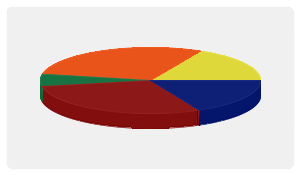 Vote Now
| | | |
| --- | --- | --- |
| | Already implemented | 19% |
| | We have a plan in place and are implementing | 25% |
| | We are working on developing plans | 6% |
| | We are evaluating the possibilities | 31% |
| | Not on our radar screen at this time | 19% |
| | We do not currently utilize a Shared Services structure | 0% |