Poll Title:
Communicating Shared Services Results in an Effective Manner
Background: While many Shared Services organizations are adept at gathering performance metrics for the various processes contained within their operation, being able to effectively communicate these results to the appropriate parties within the company often falls short due to a number of reasons. By developing an effective communication strategy that considers the information being communicated, who should be receiving the results, and how to customize the information to the specific needs of the recipient, the value provided by the performance measurement process will be greatly enhanced. This poll looks at the primary method used to communicate Shared Services results and the degree of customization that is delivered.
Poll Question:
What is the primary method for communicating Shared Services results to stakeholders and key internal customers?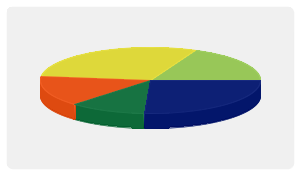 Vote Now
| | | |
| --- | --- | --- |
| | Periodic face-to-face meeting with individual stakeholders / key customers | 26% |
| | Periodic virtual (phone, video conference, etc.) meeting with individual stakeholders / key customers | 0% |
| | Periodic face-to-face results review meeting with a group of stakeholders / key customers | 11% |
| | Periodic virtual (phone, video conference, etc.) results review meeting with a group of stakeholders / key customers | 15% |
| | Results are e-mailed | 30% |
| | A hard copy of results is sent | 0% |
| | Other (please comment) | 19% |
| | Not Applicable | 0% |