Poll Title:
Streamlining the Employee Payments Process Through the Use of Pay Cards
Background: The use of Pay Cards as an alternate payment mechanism for employees has grown steadily over the past few years and has proven to be a great success at many companies across the globe. This poll looks at the adoption rate for Pay Cards and approaches companies take to increase usage.
Poll Question:
Among the employee population at your company that is targeted for Pay Cards, approximately what percentage is paid via this mechanism?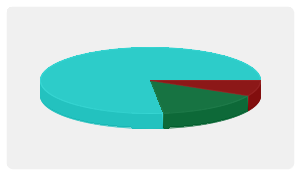 Vote Now
| | | |
| --- | --- | --- |
| | 100% | 0% |
| | 75%-99% | 8% |
| | 50%-74% | 15% |
| | 25%-49% | 0% |
| | 10%-24% | 0% |
| | Under 10% | 77% |
| | Not Applicable | 0% |