Poll Title:
Utilizing Third-Party Tools to Better Manage the Closing Process
Background: Even with the proliferation of ERP systems in recent years, the accounting close continues to be a major resource drain for most companies. To expedite the process, third-party tools are often used to improve productivity and close the books in less time. This poll looks at the use of third-party tools during the close process and their effect on the quality and timeliness of these critical activities.
Poll Question:
To what extent are third-party tools used at your company to improve the periodic accounting close process?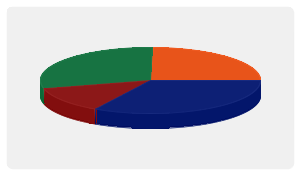 Vote Now
| | | |
| --- | --- | --- |
| | Extensive Use | 33% |
| | Moderate Use | 13% |
| | Limited Use | 29% |
| | None | 25% |