Poll Title:
Payroll Outsourcing vs. In-House Processing
Background: Payroll is a very complex process with specific and varying governing regulations across the globe. As a result of the complexity, many companies choose to outsource part or all of Payroll. As expertise is gained internally, it is not uncommon for some of those outsourced processes to be brought back in house at some point.
Poll Question:
What best describes the approach at your company to outsourcing Payroll?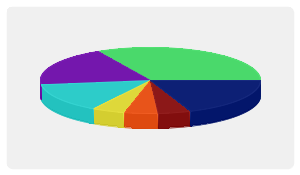 Vote Now
| | | |
| --- | --- | --- |
| | The entire, or close to the entire Payroll process is outsourced | 19% |
| | Complete process areas outsourced – critical processes only | 5% |
| | Complete process areas outsourced – non-critical processes only | 0% |
| | Complete processes outsourced – both critical and non-critical processes | 5% |
| | Partial process areas outsourced – critical processes only | 5% |
| | Partial process areas outsourced – non-critical processes only | 14% |
| | Partial processes outsourced – both critical and non-critical processes | 19% |
| | No outsourcing or insignificant outsourcing | 33% |