Poll Title:
Simplifying the Intercompany Accounting Function Through Automation and Process Design
Background: At many companies, Intercompany Accounting (ICA) can utilize a significant amount of resources, as well as extend closing cycles and delay account reconciliations. Efficiency in managing Intercompany Accounting can eliminate a great deal of non-value added activities. This poll looks at levels of automation and quality in ICA processing today and when companies last make improvements to this process.
Poll Question:
How would you characterize the Intercompany Accounting process at your company today?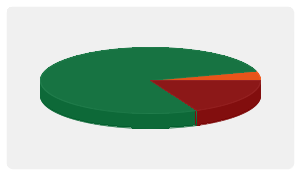 Vote Now
| | | |
| --- | --- | --- |
| | Process is highly automated and streamlined with high quality results and little rework | 0% |
| | Process is highly automated but we spend more time than we would like doing investigation or rework | 18% |
| | We are working to find ways to increase automation and improve quality | 77% |
| | We would benefit from increased automation and improved quality but we haven't been able to give this a high priority | 5% |