Poll Title:
Purchasing Card Popularity and Usage
Background: The Purchasing Card has been around for decades as a way for companies to typically pay for low dollar value items in a more cost effective way, while also benefitting from a rebate on those purchases. As time has evolved, other methods have also become viable for companies. This poll explores the current popularity of the PCard and the degree to which companies are focusing on increasing usage of the card.
Poll Question:
What best describes your experience with a Purchasing Card program at your company?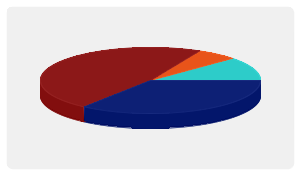 Vote Now
| | | |
| --- | --- | --- |
| | We have one and are happy with it overall. | 35% |
| | We have one but would like to improve it. | 47% |
| | We are thinking about or planning to set one up. | 0% |
| | We have one but prefer other solutions now. | 6% |
| | We had one in the past, no longer have one. | 0% |
| | We don't have one, never did and have no plans | 12% |