Poll Title:
Reducing the Utilization of Manual Journal Entries
Background: Controlling the frequency and use of manual journal entries continues to be a challenge for most companies. However, with a focused initiative to utilize process design and technology to simplify this area, companies can make significant headway in minimizing the number of entries being generated by the company. This poll looks at when companies have last attempted to reduce manual entries and what has been most effective in doing so.
Poll Question:
When was the last time your company made a formal attempt to reduce manual journal entries?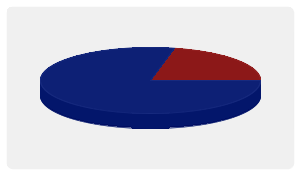 Vote Now
| | | |
| --- | --- | --- |
| | Currently underway | 79% |
| | Within the last 2 years | 21% |
| | Within the last 3-5 years | 0% |
| | More than 5 years ago | 0% |
| | Not aware of having done this | 0% |