Poll Title:
Effects of Remote Working During COVID-19
Background: COVID-19 and the resulting transition to remote working has challenged employees and their managers to find different, effective ways to communicate. This poll looks at, from the employee perspective, how effectively their manager has been able to understand and evaluate performance and how they have been able to continue to develop professionally. Responses and comments to this poll are confidential.
Poll Question:
As an employee working remotely during COVID, how would you describe your manager's ability to understand and evaluate your performance during this time? Comments are appreciated. All responses and comments will be confidential.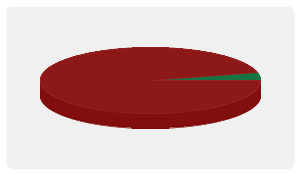 Vote Now
| | | |
| --- | --- | --- |
| | There has been a big focus on communication during the pandemic, so my manager is more in touch with my progress and performance than previously. | 0% |
| | Due to focus on communication, I feel that my manager has maintained his/her ability to understand and evaluate my performance. | 96% |
| | Although best efforts in communication have been made, the ability of my manager to understand and evaluate my performance is not as good while working remotely. | 4% |
| | My manager's ability to understand and evaluate my performance has noticeably declined while working remotely. | 0% |