Poll Title:
Emphasis on Customer Service in Accounts Payable
Background: While many companies focus on enhancing the cost effectiveness and productivity levels of their Accounts Payable organization, creating a culture which highly emphasizes customer service and satisfaction is sometimes overlooked. This poll looks at the priority that companies place on customer service and how satisfied they are with their ability to measure this.
Poll Question:
As compared to cost and productivity, how much emphasis is placed on customer service and satisfaction in Accounts Payable at your company?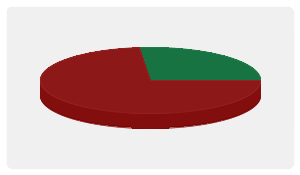 Vote Now
| | | |
| --- | --- | --- |
| | Customer service and satisfaction is our primary emphasis; cost and productivity result from this | 0% |
| | Customer service and satisfaction is important but cost and productivity get more attention | 73% |
| | Customer service/satisfaction and cost/productivity get equal emphasis | 27% |
| | We do not place much emphasis on customer service/satisfaction | 0% |