Poll Title:
Optimizing Purchase-to-Pay Processes through the Use of Continuous Improvement
Background: For many years, companies have found that utilizing tools such as Lean, Six Sigma and other quality improvement methodologies have helped tremendously in improving cost, productivity, quality and customer satisfaction in Accounts Payable. This poll looks at the tools that are most commonly used in AP and how to better engrain the mindset of continuous improvement.
Poll Question:
What is the primary continuous improvement methodology that you utilize within Accounts Payable at your company?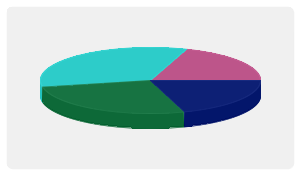 Vote Now
| | | |
| --- | --- | --- |
| | Lean | 21% |
| | Six Sigma | 0% |
| | Combination of Lean / Six Sigma | 29% |
| | Total Quality Management | 0% |
| | Other formal methodology (please comment) | 0% |
| | Other less formal methodology (please comment) | 29% |
| | We do not follow a methodology for continuous improvement | 21% |