Poll Title:
Efforts to Streamline Non-PO Invoice Processing
Background: While many companies have a well-designed process for handling invoices associated with purchase orders (POs), the non-PO related invoices can often be much more challenging and the cause of many exceptions. This poll looks at the percentage of invoices that do not have PO's and the focus member companies are placing on reducing non-PO invoices.
Poll Question:
Approximately what percentage of your invoices do not have a related purchase order (PO)?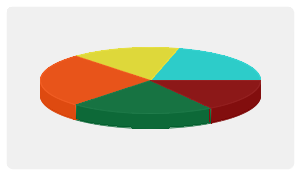 Vote Now
| | | |
| --- | --- | --- |
| | None - All purchases must be made on a PO | 0% |
| | Less than 5% | 17% |
| | 5% to 9% | 22% |
| | 10% to 19% | 28% |
| | 20% to 29% | 17% |
| | 30% or more | 17% |