Poll Title:
Creating and Administering a Mentoring Program within Shared Services
Background: Shared Services leaders know that people are their most important resource, and thus investing in people development is critical. One of the ways to do this is a mentoring program where individuals are paired with others who can give advice and coaching. This poll looks at where these programs exist at companies and how they are working.
Poll Question:
What is the status of having a mentoring program for employees within your Shared Services organization?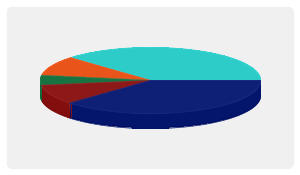 Vote Now
| | | |
| --- | --- | --- |
| | Implemented – formal program | 38% |
| | Implemented – informal program | 10% |
| | Approved, not yet implemented | 5% |
| | Evaluating, not yet decided | 10% |
| | Evaluated, decided no | 0% |
| | Not considered | 38% |
| | Tried, not successful | 0% |