Poll Title:
Utilizing an Automated Account Reconciliation Solution
Background: A significant number of companies utilize an automated Account Reconciliation solution to improve the transparency, accuracy and efficiency of the reconciliation process. This poll looks at the prevalence of these tools among member companies and relative satisfaction levels with the software.
Poll Question:
What is the status of utilizing an automated solution to assist with the account reconciliation process at your company?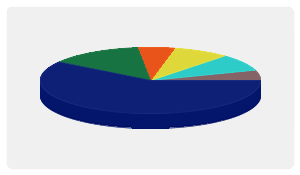 Vote Now
| | | |
| --- | --- | --- |
| | Implemented - Blackline | 59% |
| | Implemented - Oracle | 0% |
| | Implemented - Trintech | 14% |
| | Implemented - Other (Please Comment) | 5% |
| | Approved, not yet implemented | 8% |
| | Evaluating, not yet decided | 8% |
| | Evaluated, decided no | 0% |
| | Not evaluated | 5% |
| | Tried, not successful | 0% |