Poll Title:
Utilizing Technology to Reduce Exposure to Corporate Card Fraud
Background: The risk of fraudulent transactions can limit the ability of companies to expand the distribution and allowable usage of both the PCard and the Travel card. However, new tactics and technologies have been developed that can help to mitigate these risks when implemented and administered properly.
Poll Question:
What is your company's primary solution/approach to identify fraud related to use of the Corporate Card?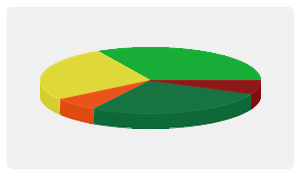 Vote Now
| | | |
| --- | --- | --- |
| | Concur Audits - Prepayment | 0% |
| | Concur Detect | 7% |
| | Oversight | 27% |
| | Forensic Auditors (in house, utilizing developed audit rules) | 7% |
| | Standard Internal Auditors | 27% |
| | Third Party Audit Firms | 0% |
| | Supervisor Review | 33% |
| | Other (please comment) | 0% |