Poll Title:
Single vs. Multiple Instance ERP System Configuration
Background: Single instance ERPs lend themselves to greater standardization and control, but can often lead to local country or regional 3rd party applications cropping up and IT departments supporting interfaces to the ERP. Alternatively, multiple instance ERPs allow for certain deviations, but are more costly to maintain and overall governance and control of the instances can easily result in a situation where efficiencies of a global ERP are diluted. This poll looks at the scope of ERP standardization and the time period for achieving full standardization.
Poll Question:
What is the highest level at which your company's ERP system is standardized (running one instance)?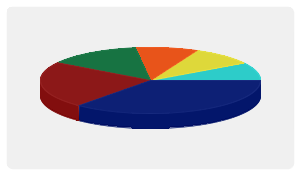 Vote Now
| | | |
| --- | --- | --- |
| | Global (if global company) | 36% |
| | Multi-region | 23% |
| | Single region | 14% |
| | Multi-country | 9% |
| | Single country | 9% |
| | Little or no standardization | 9% |