Poll Title:
Extent of Shared Services Involvement in End-to-End Process Optimization
Background: Shared Services has traditionally been associated with "back-office" or transactional processing. However, more and more organizations are finding that the road to full process optimization is best driven by Shared Services or with Shared Services involvement. This poll asks to what extent your Shared Services organization is involved in end-to-end process improvements and how end-to-end process initiatives are managed in your company.
Poll Question:
Which response best describes the current level of involvement Shared Services has in the end-to-end process improvements and evolution within your company?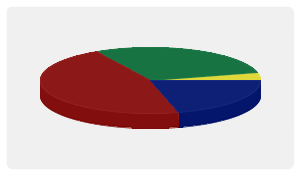 Vote Now
| | | |
| --- | --- | --- |
| | Major | 21% |
| | Significant | 46% |
| | Limited | 29% |
| | None | 0% |
| | Not Currently Utilizing End-to-End Process Design | 4% |