Poll Title:
Internal Company Liaison Working with Third Party Outsourcing Organization
Background: Companies who have outsourced processes to a third party typically have a company employee or perhaps more than one, responsible for the relationship. At our company, we refer to this person as the Client Vendor Partner. We would like to learn, in other companies, where that person is located and what their responsibilities include.
Poll Question:
What is the status of having a company resource co-located with your outsourcing vendor?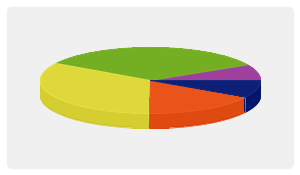 Vote Now
| | | |
| --- | --- | --- |
| | Implemented – a company resource is located at the outsourcer on a full time or near full time basis | 10% |
| | Implemented – a company resource is located at the outsourcer on a part time basis | 0% |
| | Approved, but not yet implemented | 0% |
| | Evaluating, not decided | 20% |
| | Evaluated, decided no | 20% |
| | Not considered | 40% |
| | Tried, but no longer doing this | 10% |
| | Not Applicable | 0% |