Poll Title:
Success Factors and Challenges with Intelligent Automation
Background: There are a number of ways to approach Intelligent Automation and in many cases company culture influences the direction. This poll looks at successes and challenges that companies have had during their implementation journeys.
Poll Question:
What has most contributed to the success of projects at your company related to Intelligent Automation?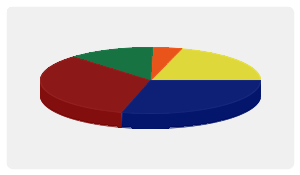 Vote Now
| | | |
| --- | --- | --- |
| | Executive leadership / sponsorship | 29% |
| | Dedicated internal resources | 33% |
| | Central coordination / governance | 13% |
| | The tools and vendors we have selected | 4% |
| | Staff that are open to change, new ideas and improvement | 21% |
| | External partners | 0% |
| | Other (please leave a comment) | 0% |
| | Not Applicable | 0% |