Poll Title:
Utilizing Metrics for Bot Development and Operation
Background: As with all of our other Shared Services process areas, we want to have SLAs and KPIs to measure performance and service delivery as it relates to the development, implementation, and ongoing utilization of Intelligent Automation, particularly RPA. We are looking for any recommendations and examples that others are using.
Poll Question:
Status of utilizing metrics related to the development and implementation of Intelligent Automation?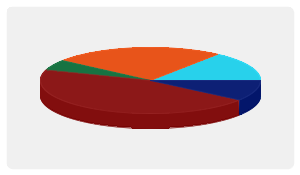 Vote Now
| | | |
| --- | --- | --- |
| | Implemented – Extensive Use | 10% |
| | Implemented – Some Use | 45% |
| | Approved, not yet implemented | 5% |
| | Currently Evaluating | 25% |
| | Evaluated and Denied | 0% |
| | Not Evaluated | 15% |
| | Tried and failed | 0% |
| | Not Applicable | 0% |