Poll Title:
Matching Options for Inventory-Related Payments
Background: When processing invoices, we often get the invoice before the receipt has been updated. Currently we have a 3-way match (invoice, PO, and receipt have to be matched) with a match-to-receipt configuration. This can delay/extend invoice processing since the receipt has to be created before the invoice can be processed in the system. This means we touch the invoice twice; once to enter the header details and then again for the receipt to be updated to finish the match.

We are considering changing our process to a 3-way match with a match-to-PO configuration rather than match-to-receipt configuration. This way, the invoice is entered and fully matched to PO yet payment will be processed only once the receipt is also matched. The invoice, under this configuration, will be touched only once.

For inventory-related payments, what is the match option that your organization uses? Any comments you could add, particularly related to benefits or pitfalls of 3-way match with match-to-PO configuration are much appreciated.
Poll Question:
What is the primary match option used at your company today for inventory-related payments?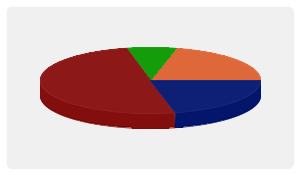 Vote Now
| | | |
| --- | --- | --- |
| | 3-way match with match-to-PO configuration (see background details) | 21% |
| | 3-way match with match-to-receipt configuration (see background details) | 50% |
| | No invoice generated – pay on receipt per the PO | 7% |
| | Other (please comment) | 21% |
| | Not Applicable | 0% |