Poll Title:
RPA/IPA Governance and Controls
Background: As Robotic Process Automation or Intelligent Process Automation scales across activities and functions, ensuring all business risks have been adequately managed becomes more and more important. Auditors are now stepping up to ensure that these risk are reviewed and assessed. This poll is created to understand how different companies that have enabled RPA or IPA are addressing the automation risk through a governance and control program.
Poll Question:
Who owns the driving, setting and enforcing of the RPA/IPA governance and standards?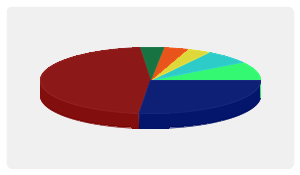 Vote Now
| | | |
| --- | --- | --- |
| | Center of Excellence (COE) - single function team | 27% |
| | Center of Excellence (COE) - cross functional team | 47% |
| | IT | 3% |
| | Internal Audit | 3% |
| | Each business/user team | 3% |
| | Other (Please Comment) | 7% |
| | Not currently utilizing this type of technology | 10% |