Poll Title:
Cost Recovery Process in Accounts Payable
Background: We are trying to understand how different companies deal with different types of cost recovery items like market funding, rebates etc. Does your company issue a debit memo and post them directly into the supplier account? Or do you request a refund check? Or another approach? In the case of debits posted directly to the supplier account, does that prevent payments from going out? Does it affect your paid on time metric? How about discounts? Any feedback would really be appreciated!
Poll Question:
How does your company deal with cost recovery (warranty returns, rebates, market funding, etc.) from suppliers in Accounts Payable?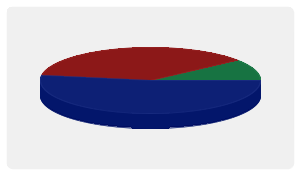 Vote Now
| | | |
| --- | --- | --- |
| | Post a debit memo directly to the supplier account (preventing payments to go out until the debit is consumed) | 53% |
| | Request a refund check | 37% |
| | Other (Please Comment) | 11% |