Poll Title:
Accounts Payable Workflow Solution Providers
Background: On a periodic basis, the Peeriosity membership is sent a poll regarding various key technologies for each of the major process areas. The focus of this poll is Accounts Payable workflow solution providers.
Poll Question:
What primary solution does your company use for Accounts Payable workflow?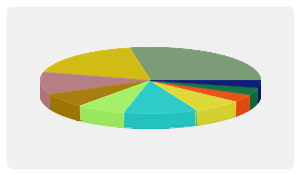 Vote Now
| | | |
| --- | --- | --- |
| | Ariba | 4% |
| | Concur Invoice | 0% |
| | Coupa | 4% |
| | Dolphin | 4% |
| | Kofax (Lexmark) | 7% |
| | OnBase | 11% |
| | OpenText | 7% |
| | ReadSoft (Lexmark) | 7% |
| | Tradeshift | 0% |
| | Internally Developed Solution | 11% |
| | Other (Please Comment) | 18% |
| | No third-party provider - ERP workflow is used | 29% |