Poll Title:
Managing Shared Services Employee Perceptions of Intelligent Automation
Background: With all the energy and excitement around Robotic Process Automation and Artificial Intelligence, managing the employee perceptions of this technology can be challenging for Shared Services leaders. This poll looks at current employee perceptions of Intelligent Automation and how leaders are trying to manage this important aspect of their overall technology strategy.
Poll Question:
Which response best describes the overall employee perception of Intelligent Automation (IA) at your company's Shared Services operation?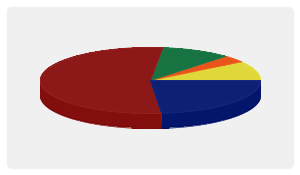 Vote Now
| | | |
| --- | --- | --- |
| | Most employees are aware of the technology, but we are not far enough along in the IA journey for it to be a concern | 23% |
| | There is some concern regarding IA implementations, but most employees are supportive of the technology | 53% |
| | There is significant concern among the employee base regarding IA technology and its potential impact on their jobs | 10% |
| | Other (Please Comment) | 3% |
| | Our IA technology journey has not begun yet | 10% |