Poll Title:
Processing Invoices Without a Purchase Order
Background: Accounts Payable transactions can occur without a Purchase Order or Procurement Card. Such transactions (invoice only) can be considered acceptable for specific business scenarios.
Poll Question:
For the invoice-only instances where no PO is involved, what is the value threshold where no approval is required?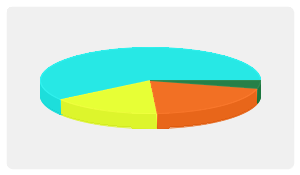 Vote Now
| | | |
| --- | --- | --- |
| | Up to $500 USD | 0% |
| | $501 to $1,000 USD | 0% |
| | $1,001 to $2,500 USD | 4% |
| | More than $2,500 USD (Please Comment) | 20% |
| | All items without a PO are non-compliant (no PO, no Pay) | 16% |
| | Other (Please Comment) | 60% |