Poll Title:
Payment of Invoices with Immediate Payment Terms
Background: At our company, an invoice is considered "Paid-on-Time" if the payment is released on or before due date of the invoice. However, for vendors with "Immediate" or "NT00" payment terms, the invoice cannot be paid on the invoice date itself. We are interested in how other companies handle this scenario.
Poll Question:
For vendors with immediate payment terms, what is your company's approach so that their invoices can be considered as paid-on-time?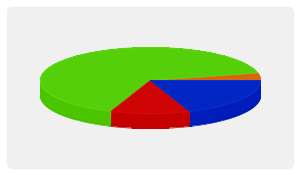 Vote Now
| | | |
| --- | --- | --- |
| | Invoices are paid within a fixed number of days of the invoice date | 19% |
| | Invoices are paid within a fixed number of days of the date the invoice is received | 12% |
| | Invoices are paid on the next payment run after they are received, regardless of invoice date | 65% |
| | Other (Please Comment) | 4% |