Poll Title:
Creating a Business Case for Intelligent Automation (RPA/AI) Initiatives
Background: Excitement about potential savings might be enough to get funding for a small Intelligent Automation (RPA and AI) pilot; however, when an implementation requires licensing for Bots plus consulting fees for project assistance, the costs can quickly become significant. This poll looks at the status of developing a business case related to Intelligent Automation and the organization responsible for doing so.
Poll Question:
Response that best describes the status at your company in regards to developing a business case for utilization of Intelligent Automation technology?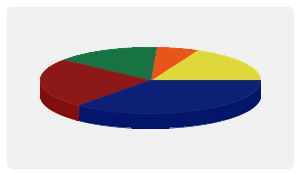 Vote Now
| | | |
| --- | --- | --- |
| | Business case developed and approved for major Intelligent Automation initiative | 38% |
| | Business case approved for initial pilot only | 25% |
| | Business case under development for major Intelligent Automation initiative | 13% |
| | Business case under development for initial pilot only | 6% |
| | Have not yet developed a business case for Intelligent Automation technology | 19% |