Poll Title:
Utilization of Blue Prism as an RPA/AI Provider
Background: With the growing usage of Robotic Process Automation (RPA) and Artificial Intelligence (AI), Peeriosity will be surveying its member companies about their usage of specific solution providers in this area. This is the second of a series of polls regarding some of the top providers in the RPA/AI space, this time focused on Blue Prism.
Poll Question:
Status at your company of utilizing Blue Prism as an RPA/AI provider?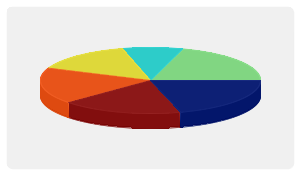 Vote Now
| | | |
| --- | --- | --- |
| | Currently Utilizing - Fully Operational | 21% |
| | Currently Utilizing - Implementation in Progress | 18% |
| | Approved, Implementation not Started | 0% |
| | Currently Evaluating | 18% |
| | Evaluated and Denied | 15% |
| | Not Evaluated - Plan on Doing So | 9% |
| | Not Evaluated - No Plans | 21% |