Poll Title:
Utilization of Robotic Process Automation (RPA) and Artificial Intelligence (AI) in Accounts Payable
Background: Because of its inherent attributes that lend themselves to automation, the Accounts Payable process area is often one in which companies choose to launch their initial RPA/AI implementation efforts. This poll looks at the extent to which companies plan to utilize RPA/AI in AP over the next 2-3 years and the extent to which they have already done so.
Poll Question:
To what extent does your company plan to utilize RPA/AI technology over the next 2-3 years in Accounts Payable?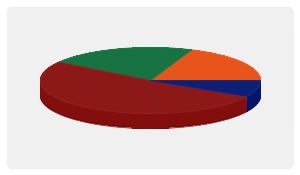 Vote Now
| | | |
| --- | --- | --- |
| | Extensive use across the entire AP function | 8% |
| | Moderate use in several areas of AP | 51% |
| | Limited use to a few areas within AP | 22% |
| | No RPA/AI plans for AP at this point | 19% |