Poll Title:
Approvals for Releasing AP Payment Runs
Background: At our company, the AP and Treasury departments are the ones primarily handling and initiating supplier payments. These payments need to be released by authorized individuals, with two levels of approval required by the system. However, our banking system does not allow the same person to enter and approve payments, so we currently have two different approvers on two levels in the banking system, in addition to an approval in AP system. We are interested in how other companies have structured this approval process.
Poll Question:
How many approval levels are required by your company to release an AP payment run?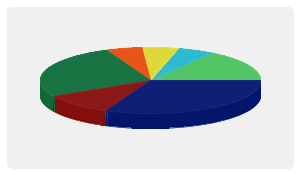 Vote Now
| | | |
| --- | --- | --- |
| | One level in AP, none in online banking system | 32% |
| | One level in AP, one in online banking system | 11% |
| | One level in AP, two in online banking system | 26% |
| | Two levels in AP, none in online banking system | 5% |
| | Two levels in AP, one in online banking system | 5% |
| | Two levels in AP, two in online banking system | 5% |
| | Other (Please Comment) | 16% |